If you are not already an AmazonSmile member, simply sign up at the website smile.amazon.co.uk and when prompted to choose your charity search for YOGAMOBILITY to start generating donations, at no cost to you.
Then 0.5% (1% during Prime Days) will be donated to Yogamobility 🙂
On your Phone or Tablet: Open the Amazon app (download from the app store of your choice) and find 'Settings' in the main menu (☰). Tap on 'AmazonSmile' and follow the on-screen instructions to turn on AmazonSmile on your phone.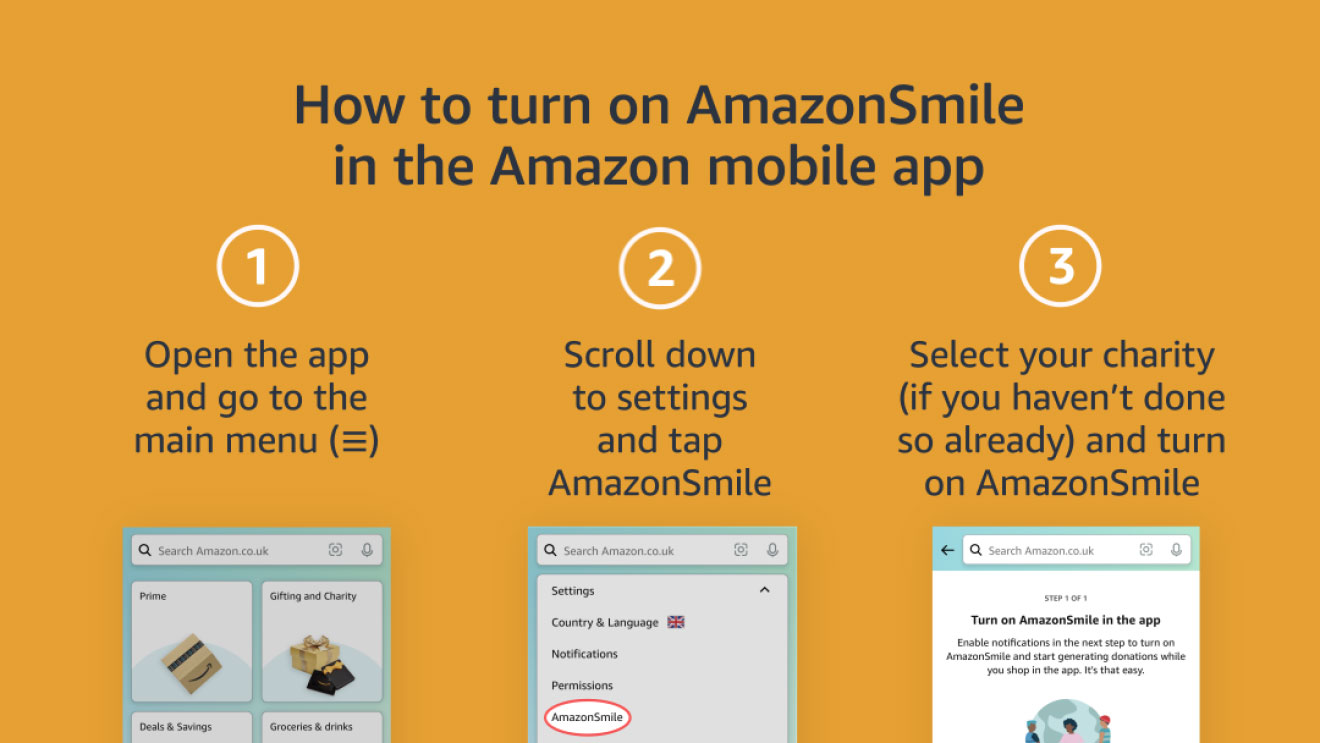 While it might not seem a lot, it's amazing how with hundreds of people using "Smile" it can generate a lot of money to support Yogamobility, and all without any cost to yourselves or to us, so please sign up and encourage your friends and family as well 🙂