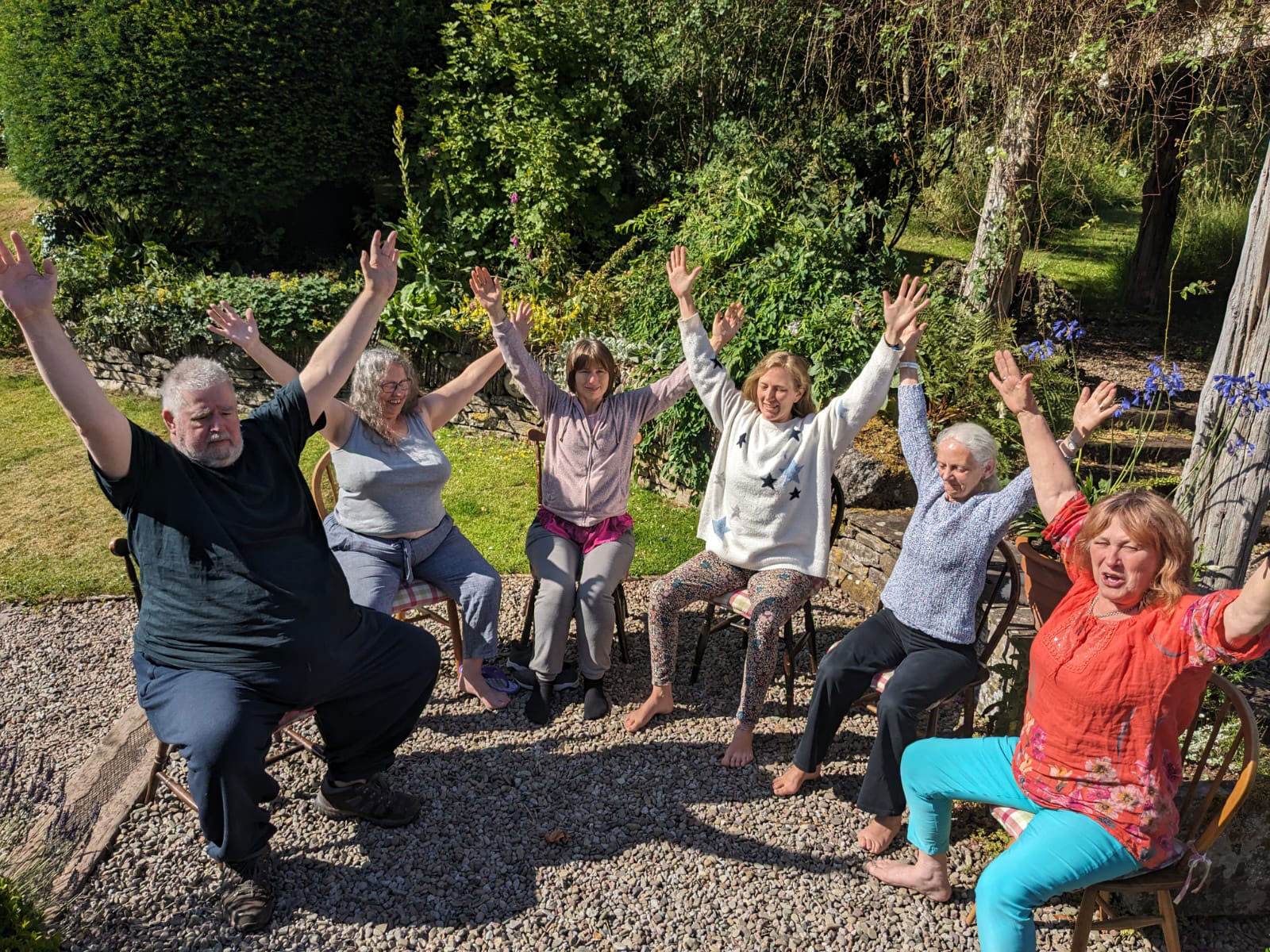 EVERY MONDAY & WEDNESDAY
Chair yoga is designed to be inclusive and accessible for people with various disabilities, such as physical disabilities, chronic pain, balance issues, or mobility impairments. The practice can be adapted to accommodate a wide range of conditions and limitations.
WELCOME TO YOGAMOBILITY
Our specialist tutors have more than 40 years experience teaching yoga to people with disabilities.
We provide mats and equipment, and have hoists to help wheelchair users participate.
The venues that we use are fully accessible to disabled people.
Current participants range from people with relatively mild arthritis through to people who can only move a finger.
No matter how able-bodied or disabled you are, you will benefit from attending a YogaMobility class.
What Can Yogamobility do for you ?
Improve Your Mobility and Balance
Help You Become More Flexible
Improve Your Blood Circulation
Make You Feel More Alive and Alert
Encourage you to become Calmer and More Relaxed
Bring you Laughter and Company!
Classes Every Monday and Thursday
Rediscover the Joy of Movement
The experience of disability is often worsened by a lack of flexibility and mobility.  The less mobile we become, the more withdrawn and socially isolated we can become.
This leaves us less inclined to engage in the kinds of physical activity that would help us maintain our flexibility.  So we can get into a vicious circle in which our disability worsens.
Yoga offers a gentle – but powerful – means of maintaining and improving flexibility and mobility.
YogaMobility have adapted traditional yoga practice to make it accessible to people with disabilities.